Nega Wisp Armor Phase 2/Solaris Phase 2/Perfect Dark Gaia (or Nega Dark Solaris, for short) is a mashup of Nega Wisp Armor Phase 2 from Sonic Colors, the instrumental version of His World from Sonic the Hedgehog (2006), and last, but defiantly not least, the instrumental version of Endless Possibilities from Sonic Unleashed. It was made by ArcanaAaron. It was later used in a video showing how to beat the Time Eater on Hard Mode in Sonic Generations.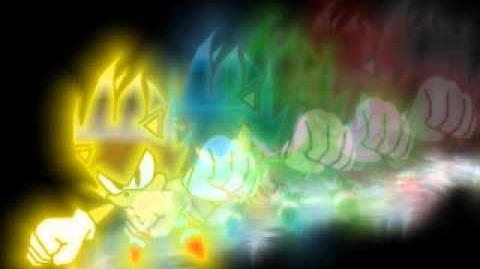 This is ArcanaAaron's most popular remix.
This remix was inspired by one of CyanBlur's remixes.
Each song in this remix has another, non-orchestrated version.
Ad blocker interference detected!
Wikia is a free-to-use site that makes money from advertising. We have a modified experience for viewers using ad blockers

Wikia is not accessible if you've made further modifications. Remove the custom ad blocker rule(s) and the page will load as expected.